It is with such great sadness that we have to announce the passing of Gospatric Home. He died on Saturday morning following heart surgery at the age of 87 years young. I say that because for any that knew him, Gos never slowed down. Those of us, that have had the pleasure of meeting him, know what an absolute treasure he was.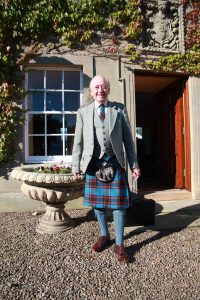 He had been a mainstay of the Clan Home Association for many years as a former Convenor, Council Member, and Chairman of the Hume Castle Preservation Trust. He was the moving force behind the archaeological work at the Castle, the purchase of extra land at the Castle and the wonderfully successful 2013 Gathering. He will be so very much missed.
I can think of no better way to honour him than to consider donating to the Hume Castle Preservation Trust that he held so close to his heart. So if you are inclined, here is the link.
http://humecastle.org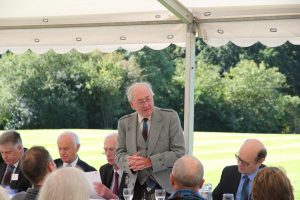 Gos, keep a loving eye on the castle.
Until we meet again, Rest in Peace